Singapore Airlines and Scoot are doing exceptionally well at matching capacity to demand to push load factors to new highs.
The Southeast Asia region is still around 20% below 2019 seat capacity levels, but bucking that trend are Singapore Airlines and Scoot, which are now within touching distance of full recovery to pre-pandemic levels. Both have followed a disciplined strategy of matching demand to capacity with passenger load factors well ahead of September 2019.
A strategic approach to capacity
The Singapore Airlines Group, which includes Singapore Airlines and its low-cost subsidiary Scoot, carried 2.9 million passengers in September, a 36% increase from last year and 93% of the 3.1 million passengers in September 2019. What is impressive is how the two airlines have managed capacity, or available seat kilometers (ASK), leading to increased load factors.
In September 2019, the Group offered a capacity of 14.58 million ASKs to carry 3.1 million passengers, while last month's ASKs were 13.2 million for 2.9 million passengers. The outcome is that this year, the Group was operating 90% of 2019 capacity but carrying 93% of 2019 passengers, leading to an increase in load factor from 84.8% to 87.7% last month. In a year-on-year comparison, the Group added 23.7% more capacity in 2023 and increased passengers by 36% compared to September 2022.
A key factor is that connections between Singapore and China are the strongest in Southeast Asia, benefiting inbound and outbound services. Last month, Chinese airlines were offering 82% of their 2019 capacity to Singapore, and both Singapore Airlines and Scoot have strategically resumed familiar routes where they know both demand and yields exist.
Singapore Airlines has also quickly added capacity to and from Australia, and in September, the Group was operating more than 140 weekly flights to eight destinations. Singapore Airlines was one of the few carriers that kept Australian routes open during the pandemic and has been a trusted carrier to Australians since 1967.
To illustrate the extent of its commitment, Singapore Airlines is operating four daily flights to Melbourne and Sydney using a mix of Airbus A380, A350 and Boeing 777 aircraft. It operates A350s to Brisbane 21 times weekly and to Adelaide daily, while the 787-10 Dreamliners head to Perth 21 times every week. To Northern Australia, a Boeing 737 MAX 8 operates five services weekly to Darwin and Cairns.
Both airlines are doing well
On an individual airline level in September, Singapore Airlines carried 1.86 million passengers, up by 27% year-on-year and Scoot 1.04 million, up by 55% year-on-year. Singapore Airlines recorded a load factor of 87.6%, with Europe the highest at 93.1%, followed by the South West Pacific (92%), the Americas (89.5%), East Asia (81.4%) and West Asia and Africa (81%).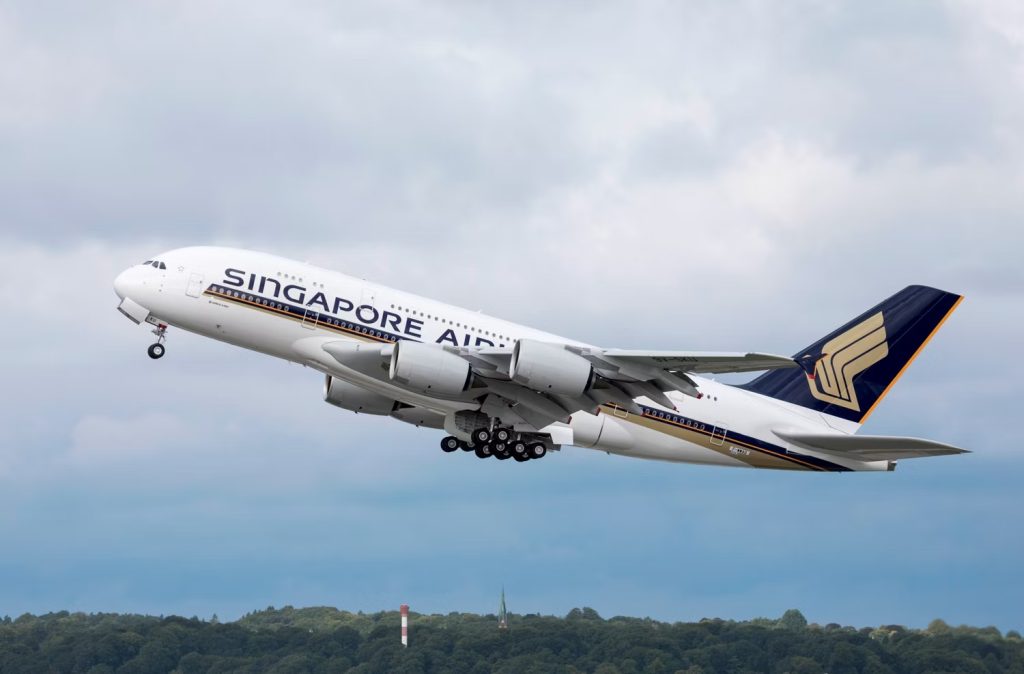 Scoot had a marginally higher load factor of 88.1%, and by region, the Rest of the World was the most productive at 98%, followed by West Asia (86.6%) and East Asia at 85%. Scoot's single-aisle fleet comprises Airbus A320-200s, A320neos and A321neos, while its medium and long-haul routes are served with Boeing 787-8 and 787-9 Dreamliners.
At the end of September, Singapore Airlines Group operated a passenger network of 119 destinations in 36 countries and territories. Singapore Airlines served 75, while Scoot served 67 destinations. The Group's cargo network comprised 124 destinations in 38 countries and territories.