The series has reached the stage of exploring how your new airline will equip its fleet.
In this series so far, we have explored how to plan your airline, obtain finance, and start putting the key elements of your airline together. But no airline will ever get off the ground without going through the process of acquiring some actual aircraft. In this fifth episode of the series, we shall explore the options open to a new startup airline when looking at how to go about equipping a new fleet to commence operations.
The importance of aircraft selection
So far, you have the bare bones of what your airline will look like, where it will fly and what kind of airline you aim to be. However, what you don't have is an aircraft. You may have some idea on what you would like to fly your passengers on – after all, which new airline wouldn't want to welcome their first passengers onto a gleaming new jet delivered straight from the manufacturer just days previously with just a few flight hours on the clock?
Regrettably, the airline industry is not as simple as that, and the economics of starting a successful and profitable airline preclude such decadent decision-making. Thankfully all is not lost, and there are a wide range of options available when acquiring aircraft without having to pick up the phone to one of the large manufacturers, a credit card in your hand while holding your breath in a state of nervous tension.
Before you consider the best route to follow to acquire some aircraft, you need to decide what will work best for your airline in terms of aircraft type, age, and reliability. The answers to these decisions will need to be aligned with what your budget will allow for. Given that you may have already spent millions of dollars to get this far, some tough decisions will still have to be made before your fleet takes shape.
You will need to be clear about what model will work best for your airline. When procuring new aircraft, there are various options, ranging in costs and complexity. Whatever you decide at this point may be what ultimately makes your airline successful, but conversely, could consign your airline to the long and established list of airline failures over the decades. Making aircraft selection and acquisition choices diligently, cautiously, and with financial prudence will stand you in better stead as you advance.
Leasing versus purchasing
Before you start looking for your new fleet, a fundamental decision must be taken first. Depending on your startup funding situation, your cash reserves, and to a degree, how tolerant and risk-averse your shareholders are, you will need to decide whether your airline will lease or purchase its first aircraft. Alternatively, you may choose to lease initially until you have built up cash reserves and credibility as an airline and then look to purchase later. Numerous airlines have gone down this well-worn path to building their fleets in the past.
There are pluses and minuses to both leasing and purchasing, of course. One route may be the more cautious, cost-effective, and appropriate route for your particular airline to go down than the other. The pros and cons of each should be evaluated thoroughly before any further steps are taken.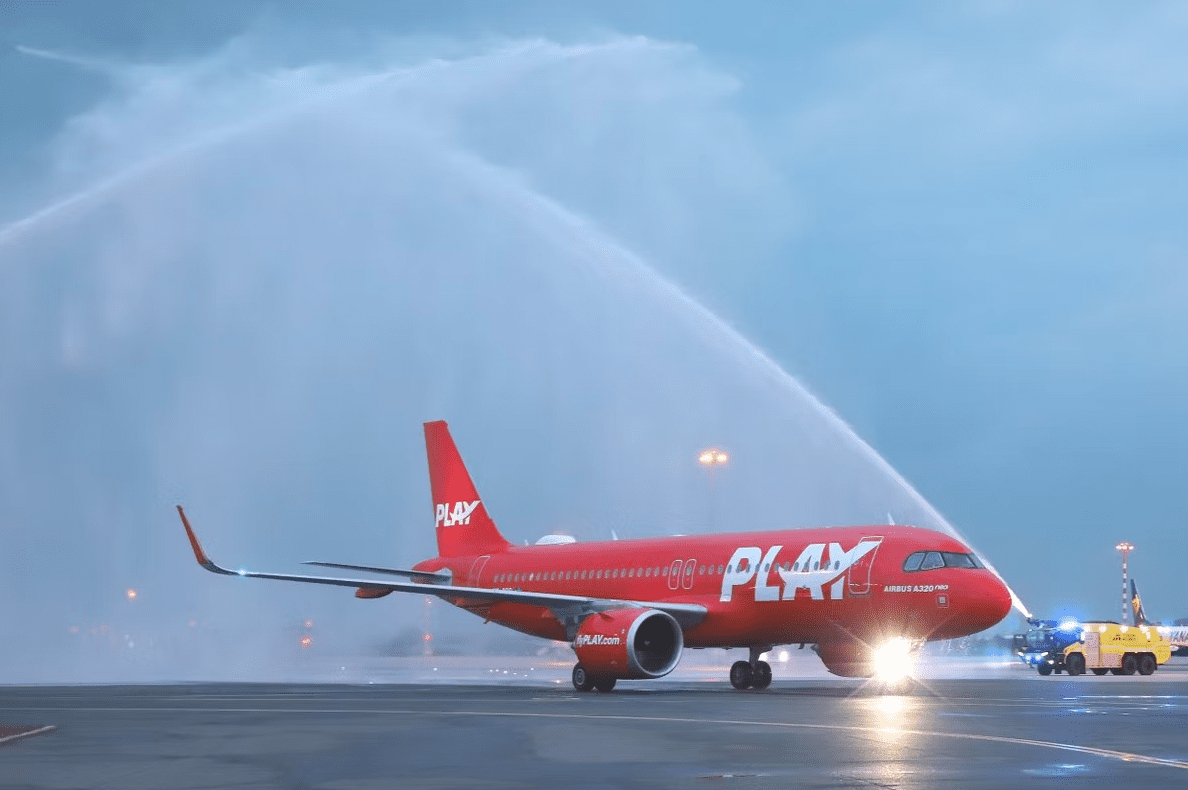 New entrant PLAY's fleet is 100% leased, for now. Photo: Prague Airport.
Purchasing new factory-fresh aircraft
Everyone would love to start their new airline flying spanking new, factory-fresh aircraft. However, the reality is not often as straightforward or as practical as this. First up, you will need to decide whether your budget will stretch to brand new aircraft. If so, or you believe that you will be able to source additional funding to equip your fleet, then opening discussions with the relevant manufacturers will be the first step in this process.
Indeed, sales executives at Airbus and Boeing (or indeed, any planemaker) will eagerly take your initial call if you are ringing them to discuss equipping a new fleet for a new airline. They are also likely to offer you all kinds of incentives and assistance to persuade you to place an order with them.
Apart from the actual aircraft themselves, manufacturers have been known to throw in an abundance of sweeteners to secure your order and your ongoing allegiance to them. After all, signing a new airline onto their order books is a big deal from their perspective, and they are likely to do whatever they can to secure your business.
Boeing even offers potential new customers a complete step-by-step guide to setting up an airline to attract their business and loyalty. Named 'Startup Boeing', the program provides those potentially planning to start an airline to engage with Boeing early on. While this may appear a generous and helpful resource to offer by the manufacturer, it is also just a subtle marketing tactic that this particular manufacturer employs to get you leaning towards them early on in your planning.
Boeing Commercial Airplanes may be one manufacturer that could supply your new fleet of aircraft. Photo: Jeremy Elson via Wikimedia Commons
Manufacturers such as Boeing and Airbus employ huge marketing and sales team worldwide to secure your business. These teams can produce reports on your route structure and development, aircraft economics, fleet development plans, and more if you can demonstrate a genuine enthusiasm for their products (of course, backed up with credible funding plans).
Incentives such as flight crew training programs, maintenance support packages, finance options, marketing support, and spares supply have all been known to form part of order packages for new aircraft. Indeed, when Singapore Airlines decided to swap out the Airbus A340-300s in their fleet for the Boeing 777-300ER, Boeing accepted a number of the Airbus type from the airline in part exchange for securing the deal.
Although these aircraft were of no practical use to Boeing directly, its commercial arm (Boeing Capital Corporation) eventually sold or leased many of them to other carriers later on. In entering into such a transaction, Boeing secured a considerable deal from one of the world's leading airlines, the size and value of which would have made the inconvenience of having a few rogue A340s sitting on its apron for a few months more than bearable.
Several Singapore Airlines A340-300s were traded into Boeing as part of an order for 777-300ERs. Photo: Christian Volpati via Wikimedia Commons
If you are purchasing directly from manufacturers, there will be various points that you must consider. Orders for new aircraft are currently at an all-time high, and delivery backlogs are running into years. Given this to be the case, you could be waiting a long time for your new aircraft to arrive.
A recent example is the announcement that Qantas will launch its direct flights from Sydney to London once it receives its first Airbus A350-1000 aircraft. However, this is not expected for three years, so Qantas' much-publicized plans are effectively on hold until 2025. Unless you wish to wait the months or even years before you get your hands on your new plane, you may want to consider another avenue to acquire your initial fleet, but more of that later.
List price is not the price you pay
Should you decide to place an order with one of the major manufacturers, you will first need to agree on a price for new planes. Although manufacturers have what are known as 'list prices' for their various aircraft offerings, these are guide prices only.
The negotiations start when you know how much you want to spend on your new asset and how much liquidity you have as a company to pay cash deposits to secure your slots on their production line. Although this may not be the total value of the aircraft, it could be a considerable part.
Both the value of the deposit (as a percentage of the total cost) along with the final agreed price will be a function of how well you can negotiate and how much flexibility you can offer in terms of timing.
However, as a startup with little or no credit history, no historical financial performance data, and no proven track record of operating large, expensive aircraft, your negotiating position is weakened before you even start this process.
The additional extras
It is also worth bearing in mind that the price you may agree to pay for the aircraft is simply that. There are other substantial additional costs to be considered before your new aircraft is ready to operate revenue flights.
You will need powerplants, avionics, galleys, seats, toilet units, and everything else normally attached to an airframe before you can start to fly. These supernumerary items are referred to as 'buyer furnished equipment' (BFE) by the manufacturers, and it will be up to you and those in your airline responsible for procurement to go out, source, and order these items and to have them delivered to the production line as your new plane passes through the process before delivery.
Like a finely worked jigsaw puzzle, all these items will need to come together just at the correct times to have a complete aircraft ready to fly come the day of the first flight of your shiny new asset.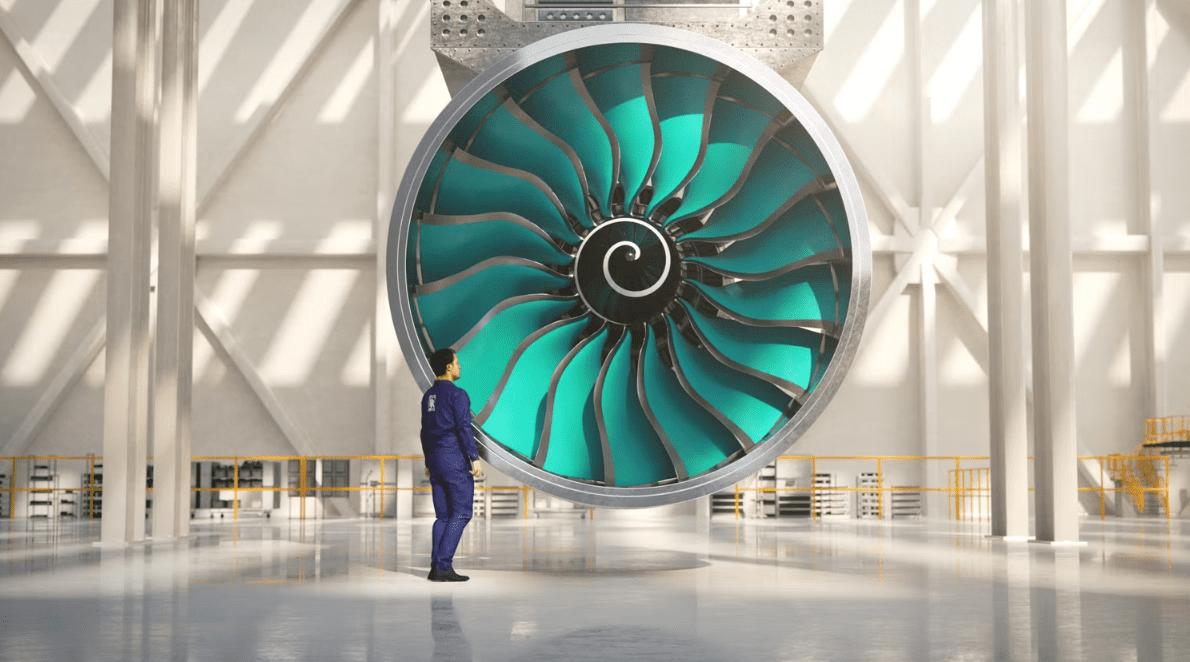 If you're purchasing brand new aircraft, you will be requiring some engines to go with them. Photo: Rolls-Royce
Disadvantages of new aircraft ownership
You will almost certainly be required to pay the manufacturer pre-delivery payments (PDPs) to an agreed schedule so that by the time the aircraft is in the final stages of production and testing, you have a relatively small balance left to pay when you finally come to accept your plane.
Even if you have the funding in place, there can still be several external factors that may influence when you will receive your shiny new toy. As seen with some new aircraft, such as the Boeing 787 Dreamliner, the certification process can take far longer than expected, resulting in delays to deliveries and potential costs to your airline.
Additionally, as seen in recent times with the Boeing 737 MAX along with the Boeing 787 with the well-publicized Rolls-Royce engine issues, even when an aircraft has been certified, there is no guarantee that an event won't cause the type to be grounded.
Early Boeing 737 MAX operators were delighted with their new planes until the type was grounded worldwide. Photo: Alaska Airlines
As an airline owner, you should be prepared for all eventualities when ordering new aircraft and have the necessary funding and contingency plans to see your airline through them. If all of this is rather exhausting and sounds like an expensive and stressful exercise, there are several other ways of finding your first aircraft to launch services with.
Purchasing pre-owned aircraft
If your preference is to own your aircraft outright from the outset, purchasing used aircraft may be the best option. There are always used aircraft for sale of just about all types, variants, ages and conditions if you look hard enough – something out there should be able to fulfill your requirements and budget.
Airlines, leasing companies, and aircraft traders are credible sources for used aircraft. However, one thing to note is that the less commonality there is in your fleet, the higher your costs will be. Crew training, engineering support, onboard equipment, and cabin furnishings are all items that will force your costs upwards if your fleet is diverse.
Many startup airlines choose to purchase their first few aircraft from the same source so that there is fleet commonality from the outset, reducing their cost burden as much as possible. After all, what you don't pay out in costs is effectively revenue which will be the lifeblood of your airline as it develops.
The fleet of new entrant Avelo largely is largely pre-owned to keep capital outlay low. Photo: Avelo Airlines
If purchasing your first aircraft, you might also consider white tail aircraft, which you can read more about here. These may be available to buy (or even lease) through the manufacturer directly, through a leasing company, or through the airline that owns the plane (even though they may not be planning on using it themselves). They are likely to be at a reduced price compared to their brand new counterparts, and you might pick up a great deal if your timing is right.
Introduction to aircraft leasing
If your preference is to minimize your airline's exposure to debt, or you'd prefer the flexibility that renting offers over ownership, then leasing your aircraft may well be the way forward for you. There are many types of leases available from several different sources.
You can learn more about leasing, how it works, the various types of leases available, and why leasing is so popular in Simple Flying's comprehensive guide to aircraft leasing.
If you decide that leasing is for you, you must first consider whether you will lease new aircraft or pre-owned units. If you select the latter, then age, availability, and condition will be particularly important considerations.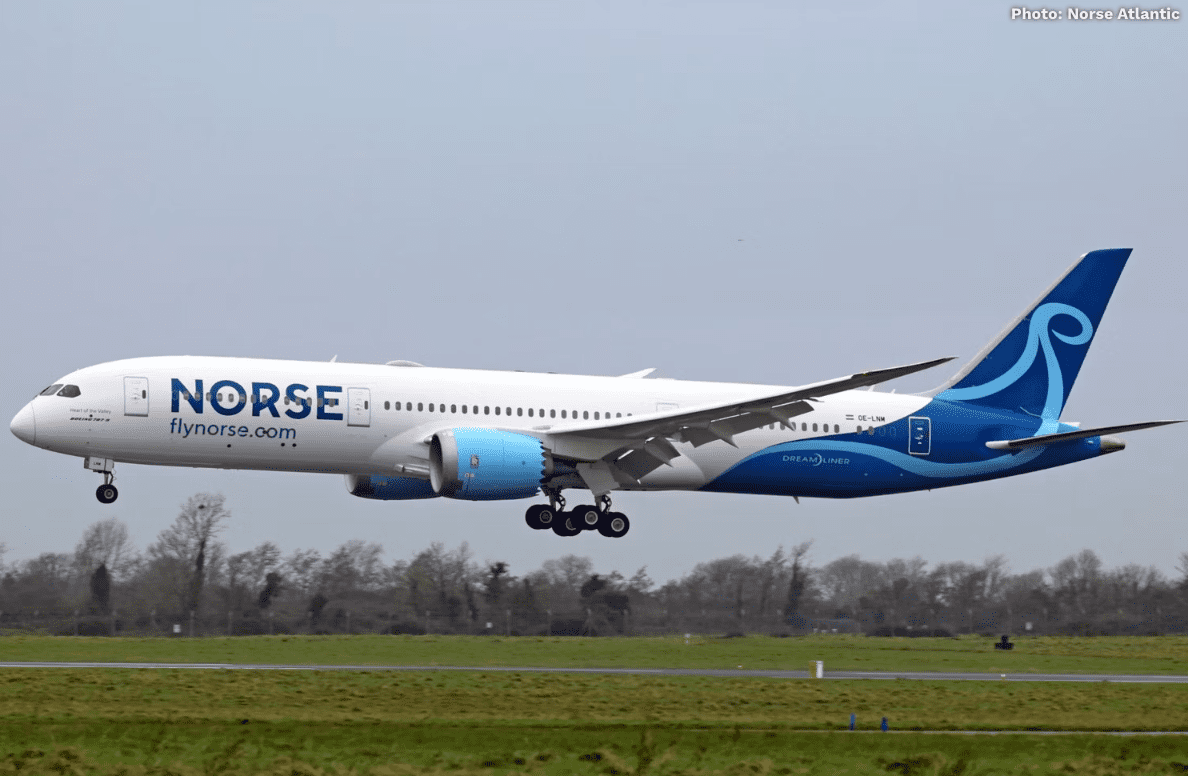 The reality is that pre-owned aircraft will be cheaper than new ones, so if you are working on a tighter budget, sourcing used aircraft may prove more cost-effective for your airline. Once you have generally decided on this first point, then you can go on to source suitable aircraft.
If you opt for new aircraft, then going directly to a specialist leasing company is the most common way of obtaining a new airframe. Lessors such as ALC, BBAM, and GECAS place large orders with manufacturers (so that they receive bulk discounts on the purchase price) and then lease out these aircraft to airline customers ('lessees') when they become available off the production line.
The benefit of leasing brand new aircraft is that they're likely to be more reliable, covered under certain warranties offered by the manufacturer, and more appealing to your potential future passengers.
Leasing pre-owned aircraft
If you go for pre-owned aircraft, then your options open out. Sourcing used airframes through leasing companies, other airlines, financial institutions (for example, where an airline has defaulted on lease payments and the aircraft has been repossessed), or even through the manufacturers who might have aircraft that have been traded in for new ones, are all options to consider.
However, keeping up with lease fee payments will be crucial if you decide to lease your aircraft. Although lessors only tend to repossess aircraft as the last resort, they will do so should they lose confidence in your ability to pay or to continue to use their asset or whether you breach the lease agreement by some other means, such as failing to keep the aircraft well maintained or do something with the aircraft which is outside of the scope of the contract.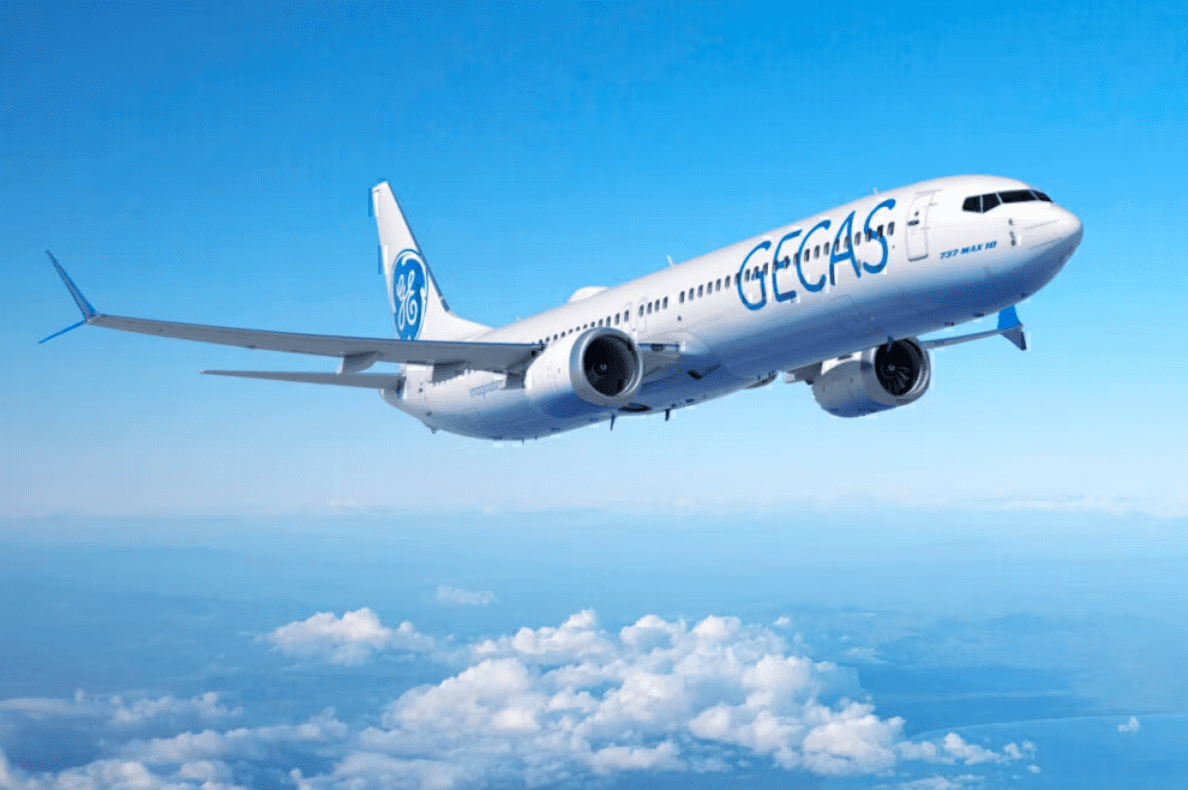 GECAS is one of the world's largest aircraft leasing companies and may be able to assist in equipping your fleet. Photo: Boeing 
Leasing is a desirable option for new airlines. It offers flexibility, cost benefits, reduces the debt on the balance sheet, and can provide instant solutions should you wish to expand your operation or network in short timeframes.
You can agree on terms that may be more palatable and budget-friendly for your airline and will often have additional benefits as part of the lease package (such as crew, maintenance, and insurance), reducing your costs and engineering burden.
Like anything rented, though, you don't own the asset, and should your airline fall on hard financial times, you will have to look elsewhere other than selling aircraft to find the necessary finance to keep operating.
The hybrid model
The last method of getting your new airline up and flying quickly is piggy-backing, or effectively 'borrowing' someone else's. If your startup plan is taking longer than expected to complete, or your Air Operators Certificate (AOC) hasn't arrived when you had been told it would, there is still another way to begin revenue flights.
Often called the 'virtual airline' route, you assume all the commercial risks of getting started and commencing operations. At the same time, another operator provides you with the essential tools you require to do so. In the past, some of today's leading airlines have contracted other carriers to start flying their routes until they can begin operations themselves.
A perfect case of this was easyJet. Having a unique sales proposition of "flying to Scotland for the price of a pair of jeans" and intending to bring low-cost air travel to the mass population from its inception, easyJet was keen to get up and running as soon as possible. To do so, it sought the use of another airline, its aircraft, and its AOC, to get its flights on sale and get flying actual passengers.
GB Airways provided easyJet with its first two aircraft so that operations could begin. Photo: Aero Icarus via Wikimedia Commons
The airline chose GB Airways, a small niche airline based at London Gatwick, for this purpose. The agreement was that GB Airways would provide easyJet with two Boeing 737-200s, its operating license, flight crews, and engineering support to begin operations from London Luton to Edinburgh and Glasgow in 1996.
Although this service came for a fee, the scheme allowed easyJet to sell its flights to the public and start earning revenue much quicker than it would have had the airline waited to obtain its own AOC and procured aircraft, crew, and so on.
The GB Airways arrangement was what is known as a 'turn-key' operation, in that when easyJet was ready to go ahead, it had a pre-packed airline ready to fly under the easyJet brand virtually the next day.
Likewise, with another of today's monolithic carriers, Emirates first started by using a handful of aircraft flown on its behalf by Pakistan International Airlines. You can read more about this particular arrangement here.
If you choose to consider this particularly novel route as an option for your airline, you need to ensure that the airline you chose to partner with has all the requisite certifications, can provide the contracted aircraft and services to keep your operation reliable and safe, and can continue until you are ready and adequately equipped to go it alone.
By selecting the right partner carefully now, you should be able to seamlessly transfer your flights to your aircraft and your own operation as and when you can, with your customers oblivious to the difference between operating models.
Looking to the future
As we have seen, there is a vast range of options available when considering how you will equip the fleet of your new airline. There are no 'right or wrongs' regarding aircraft selection and procurement.
You must act in the best interests of your business and its aspirations for the future when considering your first aircraft. Choose wisely, and have a development plan in place for how your decisions now might impact what you might do with your airline going forward.
That said, taking delivery of your first aircraft (by whatever means) is likely to be the most exciting and proudest moment of this whole process for you. At least, right up until your first flight takes off on its inaugural revenue service, of course! Getting your aircraft selection choices right now will serve you and your customers well as your airline grows and matures.
Receiving your first aircraft will undoubtedly be one of the highlights of starting your own airline. Photo: JetSMART
Next time, we will look at the certification process and what paperwork your airline will require to operate safely and legally. Join us next time for 'How To Start An Airline: Part 6 – Certification' coming soon to Simple Flying.