HCM CITY — A number of charter flights carrying international passengers with vaccine passports will arrive this week as part of a closed travel programme.
The first five localities participating in the tourism pilot programme are ready to welcome guests, according to vietnamnet.vn
Lê Văn Nghĩa, director of the Nhật Bình Tourism Joint Stock Company, said the company has welcomed a charter flight carrying 222 Korean passengers from Incheon Airport to Khánh Hoà.
They were safely brought to an accommodation facility where the provincial Centre for Disease Control gave COVID-19 tests to all visitors, he said, adding that another flight with 207 passengers from Tokyo has arrived as well.
More international flights will be arriving in Phú Quốc, Đà Nẵng and Nha Trang.
Võ Huy Cường, deputy director of the Civil Aviation Authority of Việt Nam, said that Vietnam Airlines will transport South Korean passengers to Hoiana tourist resort in Quảng Nam tomorrow, while two flights from Vietjet Air on will carry 250 tourists from Tokyo to Nha Trang and 250 from South Korea to Phú Quốc on November 20.
About 24 other flights have been scheduled for Korean, Japanese and Taiwanese travellers to Kiên Giang, Khánh Hoà and Đà Nẵng.
This will be an important basis for authorities' possibly re-establishing more international routes in the future, Cường said.
Nguyễn Minh Tâm, deputy head of the Marketing and Sales Department of Vietnam Airlines, said the airline has worked with a number of key markets to open 15 to 20 charter flights from now until the end of January.
Nghĩa added that unlike travellers from Japan and Taiwan, Russian tourists returning from other countries are not required to be quarantined.
The Nhật Minh Tourism Company plans to coordinate with S7 Airlines and schedule four flights in December to bring Russian guests to Cam Ranh.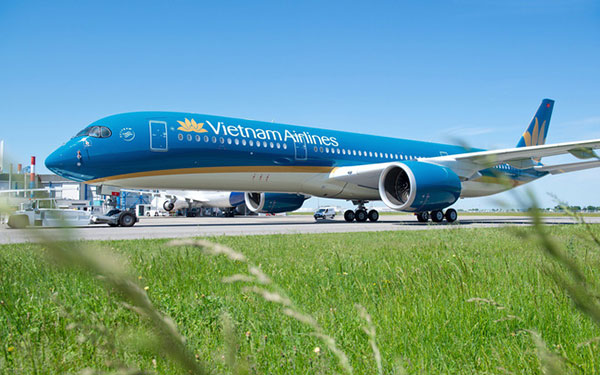 No restrictions
Cường explained that restrictions would limit the effectiveness of the pilot programme. Now that China has pursued a policy restricting people from going abroad, for example, the country is no longer a stable source of visitors for Việt Nam.
In addition, many travellers have chosen Việt Nam as one of their final destinations after visiting Europe, Thailand, Singapore or Malaysia. He said Việt Nam should have a one-month visa exemption policy for foreign visitors to ASEAN member countries as it had before to make it easier to attract visitors.
The General director of the Việt Nam National Administration of Tourism, Nguyễn Trùng Khánh, emphasised the importance of adding new markets with a high safety level in terms of epidemic prevention, such as Northeast Asia, Europe, the Middle East and Australia.
However, as long as tourists meet medical and immigration requirements, there should be no reason to limit any of them, Khánh said.
Ready to welcome guests
The first five localities participating in the pilot programme have prepared plans to welcome international guests.
Bùi Quốc Thái, director of Kiên Giang Department of Tourism, affirmed that all tasks for foreign travellers' arrival have been completed.
On November 20, Phú Quốc will host the first batch of international visitors for the first time in two years. Around 250 guests will be staying in 13 accommodation establishments of Vingroup, Sungroup and Movenpick, among others.
They will spend time in nine designated locations. More will be added to the list of locations later.
Meanwhile, in Quảng Nam, three tourism complexes, including Hoiana, Vinpearl Nam Hội An and TUI BLUE Nam Hội An, will be open for international tourists during the first phase. Tourists can visit Hội An and Mỹ Sơn sanctuary during their stay.
"We have worked with all participating hotels and they will not have other guests while hosting these international visitors. Hội An and Mỹ Sơn will have separate lanes for them," Tường said.
In the second phase, Quảng Nam will extend the list of hotels allowed to host foreign tourists.  — VNS