HÀ NỘI – The Civil Aviation Authority of Vietnam (CAAV) has proposed the Ministry of Transport increase domestic flights this month, and resume the normal operations of all domestic routes in December.
In November, the number of two-way flights on Hà Nội – HCM City, Hà Nội – Đà Nẵng and Đà Nẵng – HCM City routes are expected to increase to 19 daily, of which national flag carrier Vietnam Airlines and Viejet Air each will operate six flights, Bamboo Airways and Pacific Airlines each three flights, and Vietravel Airlines one.
The agency also proposed adjusting flight frequency on other routes to nine each day, with flights to be performed by the four carriers.
The normal flight frequency is set to be resumed in December.
In addition, CAAV said airlines should be allowed to continue providing in-flight services, especially food, to support service suppliers.
According to the agency, between October 21 and November 3, four domestic airlines, except Vietravel Airlines, had restored domestic flights, with a total of 979 round-trip flights carrying 170,200 passengers on 42 domestic air routes to  22 airports nationwide.
All passengers must be fully vaccinated or recovered, or having a negative test certificate for SARS-CoV-2 within 72 hours.
However, the current flight plan was only applicable until November 30 this year, so airlines would have difficulty in planning to operate in the winter 2021/2022 flight schedule, especially during the Lunar New Year of of 2022, CAAV said.
They also proposed adjusting regulations on transferring passenger information from the PC-COVID application directly between the Ministry of Information and Communications and localities. Airlines do not need to transfer passenger destination information to the local authorities.
With this proposal, localities can update by themselves passenger information every 30 minutes from the PC-COVID application.
CAAV also sent a document to agencies regarding the launch of international flights, under which regulations on COVID-19 prevention and control must be observed at airports.
Airlines that operate international flights to and from Việt Nam have to co-ordinate with travel businesses to develop plans and organise pilot flights to receive international tourists to and from Việt Nam as per the temporary Guidance No 4122/HD-BVHTTDL of the Ministry of Culture, Sports and Tourism and send the plans to the CAAV. – VNS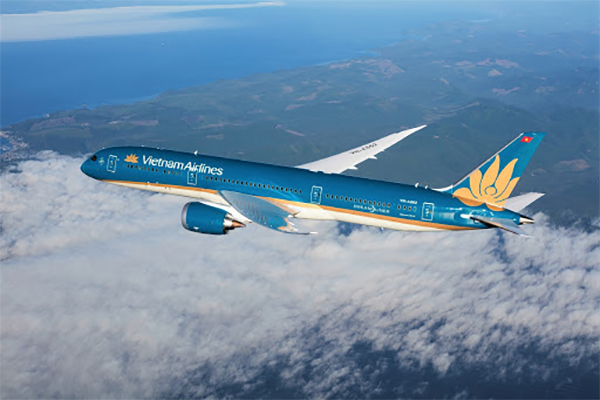 CAAV proposes full resumption of domestic flights from December