With finances secured, it's time to start putting the building blocks of your airline together.
With your cast-iron and compelling business plan having successfully secured your airline its crucial startup funding, it's time to move things forward and start putting the essential pieces of your airline together. There is a lot of work involved as your airline comes together, but the sooner you start, the sooner you fly!
A shopping list of airline essentials
It would be impossible at this stage to produce an exhaustive list of everything that you might need to start your airline. From minor items, such as crew name badges, all the way up to replacement spare engines for your fleet, everything needs to be considered, listed, and procured, all before you start operating.
This part of the series will not provide you with a proforma shopping list of all the items you need to start an airline. But it will give you a guide to set you off on a course to consider at least some of the most important things. You will soon discover that there will also be many other requirements as you travel down the path to your inaugural flight.
Information technology that enables the tracking of passengers' baggage will be on your airline's shopping list. Photo: Getty Images
What's in a name?
In short – everything. If you haven't already, now is the time to name your airline. Without a name in place, very little else will be able to proceed. Your chosen name must sell your airline to your potential customers. It must also appeal to suppliers and other stakeholders and ultimately make your airline stand out from the crowd and get noticed. It must instill in your future passengers a sense of desire to want to use your airline, to feel confident that your airline will provide a reliable and safe travel option, and that, in simple terms, you know what you are doing.
Along with a name will come your airline logo. Sometimes, this will be the same thing (think PLAY or Flybe), or it may be a unique symbol that compliments your airline's name (such as the 'thumbs up' motif being used by new startup Bonza in Australia).
New Australian entrant Bonza has paired a catchy and memorable name with a unique 'thumbs up' logo. Photo: Bonza
Your airline's name will be seen everywhere, from boarding cards to airport departure boards and from billboard advertisements to the sides of baggage carts. Without a strong name and accompanying logo, you risk failing to capture the public's imagination.
And unless you have the public onside, whether this is potential passengers, cargo customers, suppliers, airport authorities, or any other body that might support your venture, your efforts might all be for nothing.
An array of logos representing the members of Star Alliance. Image: Star Alliance
You might feel as though you can come up with a unique and catchy airline name on your own and pair this with an eye-catching logo. However, you might prefer to use the services of a marketing agency to do this on your behalf.
As we discovered in Part 3 of this series, almost everything you do to start your airline will cost you money. And while the services offered by marketing agencies and consultancies do not come cheap, the investment might be the difference between your airline succeeding to fly or, ultimately, failing to take off.
Once you have settled on your airline's name and logo (no doubt with many sleepless nights to show for it), it will be time to get your chosen name out there and start selling your airline and its proposed services.
Online presence
In the last two decades, the importance of a solid online presence has gone from a 'nice to have' to essential. Without such a presence, it is hard to imagine how you will attract any groups you need to make your airline work. Your airline's website will be the company's 24/7 shop window, where anyone in the world can take a sneak peek at your offering at any time, day or night.
Airlines spend millions on website design and construction for justifiable reasons. Without a clear, well-designed, and simple-to-navigate website, your potential customers may switch to your competitors whose websites and online booking facilities may be quicker and easier to navigate, allowing them to achieve what they want while they're there. The loss of a single customer through this switch is one less filled seat on your plane and fewer passengers' travel dollars in your pocket.
An easy-to-navigate, clear and simple website will serve your airline well in attracting both new and repeat customers. Image: Southwest Airlines
Equally, get your social media presence up and running early. Even if you have little news as you develop your airline, tease that you do. Build traffic to your site and online presence, and ask visitors to sign up for mailing lists to send out email updates when you have news you wish to share.
Building a mailing list today of your potential early customers tomorrow will prove invaluable when you begin selling your airline's services in the future. Once you are up and running with your online presence, work hard to get as many views as possible on your various channels. The more people who see your name and get to know it early on, the more likely you will be to build a solid and loyal following for your brand.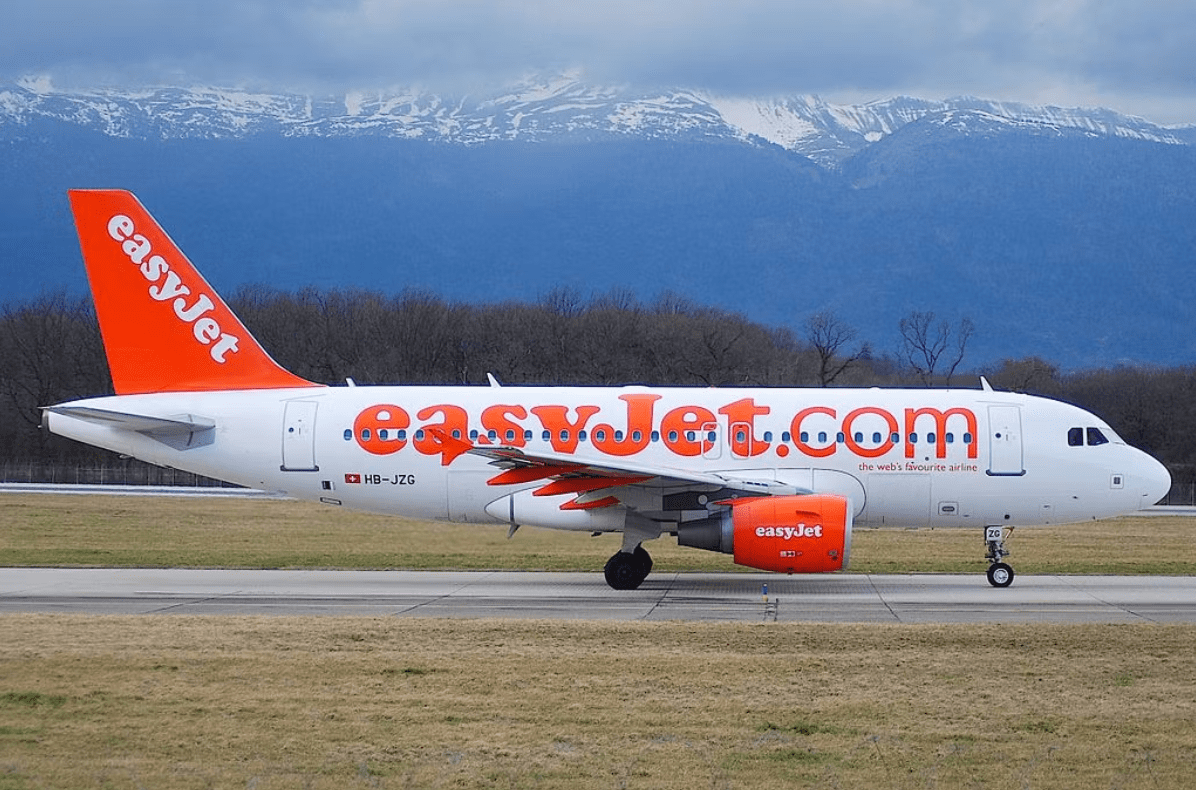 easyJet was an early pioneer in promoting its website and online booking facility, using its own aircraft as flying billboards.
Photo: Aero Icarus via Wikimedia Commons
Build a strong leadership team
Getting your airline to launch day will take strong leadership from the outset. Early recruitment of your lead management postholders is essential. And however keen you may be to take on much of the work yourself, it is most certainly not advisable to try and do so. Starting and running an airline is a highly technical operation, and it will require expertise and experience from the very beginning.
While some key posts are crucial for any business, specific positions within an airline are required for regulatory and oversight reasons. Filling these roles with individuals with specialist know-how will not only satisfy the authorities under whose jurisdiction your airline will operate, but it will also improve your airline's chances of operating its first revenue flight.
In any airline operation, you should consider recruiting to fill the following roles as early as possible in the process –
Chief Executive Officer / Managing Director
Chief Financial Officer / Finance Director
Chief Commercial Officer / Commercial Director
Director of Maintenance and Engineering
Sales Director
Marketing Director
Chief Pilot
Operations Director
Safety Manager
Training Manager
Fleet Manager
Cabin Crew Manager
Only those with direct airline experience can be recruited for some of the roles above. Your regulatory body will conduct regular audits throughout the startup process and will require satisfying that your airline can operate safely before any operating license is issued. These audits will also continue once operations have commenced, so there will be no room for complacency.
Getting the balance right between age, experience, and expert knowledge during your initial recruitment drive may determine whether your airline ever takes to the skies. And as a side note, remember that all those individuals filling the roles above will require remuneration packages (pay and benefits) months (if not years) before your airline begins earning any revenue.
Refer back to Part 3 of this series as to why substantial funding from the very beginning is a prerequisite to starting any airline business.
Premises
Any new airline will need a headquarters and a home operating base, which may or may not be in the same location. Airlines will often have their administrative offices located close to the airport, which acts as their primary hub, but this is not always the case.
Office space that will ultimately accommodate all of the vital administrative functions will need to be secured early on, particularly if you wish for a specific location, building, or preference for your proximity to an airport. Of course, your initial planning as part of formulating your business plan should have identified your chosen location from where your airline will operate, certainly initially.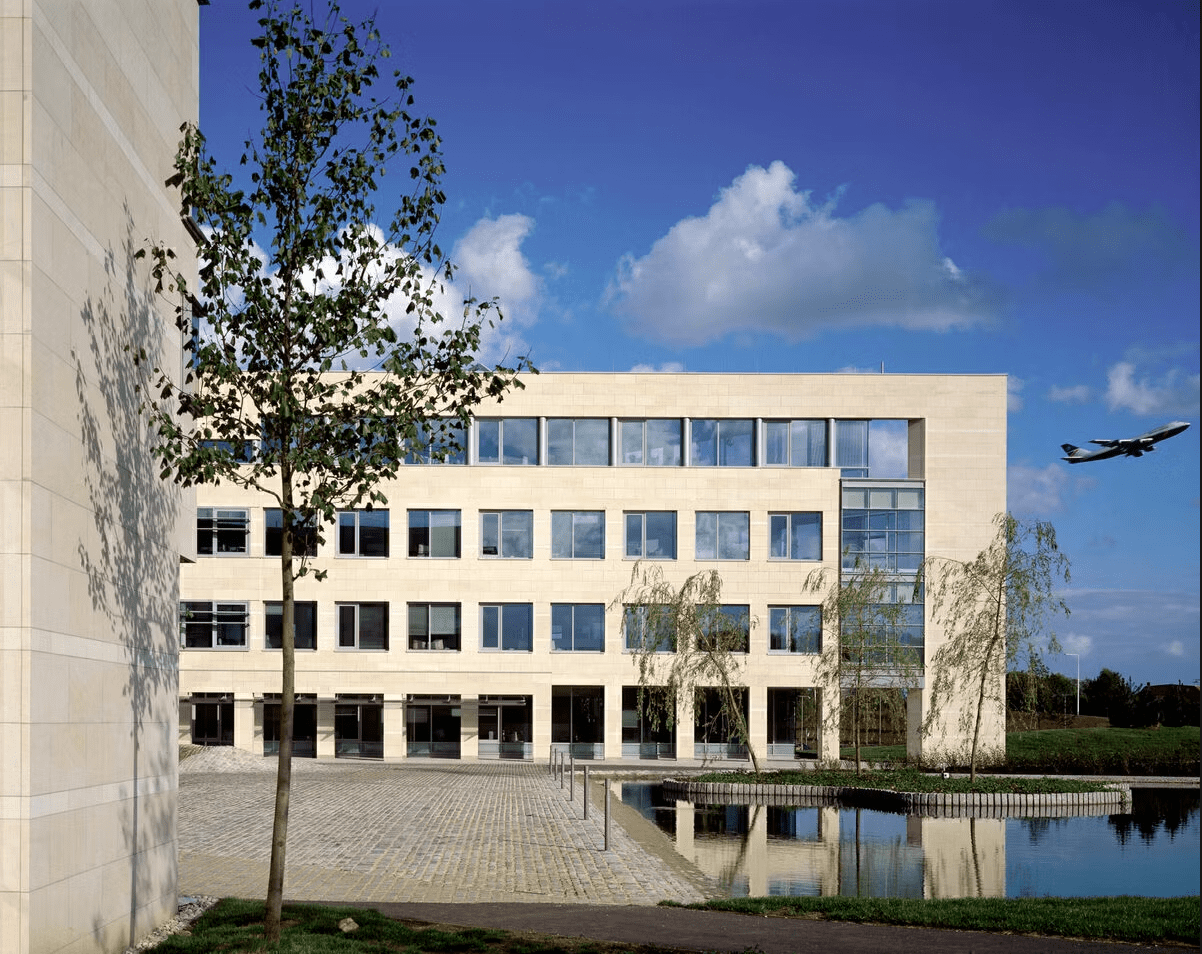 The 'Waterside' office complex located on the boundary of London Heathrow Airport is the worldwide headquarters for British Airways. Photo: Getty Images
When selecting where to locate your headquarters, you should think about cost and whether there is room for growth; you don't wasn't to be signing a ten-year lease if you will out-grow it after two. You should also consider transportation links to your chosen site and how easy it will be for staff to commute there, park there, and, most importantly, enjoy working there. If you have to offer financial incentives for the new team to leave their existing employment to come and join your airline at its new location, this may be a further cost that you might not have budgeted for.
Once you have premises identified for your head office building, you will need to be considering furnishing it, equipping it with IT facilities throughout, catering facilities for staff, and dealing with a seemingly endless list of tweaks and modifications so that it is fit for purpose to house all of your team, the airline's key departments, and can serve your airline well in the function it needs to perform.
You will also need to consider space at the airport for your airline; whether this is customer service desks within the terminals at the airports from which you will operate, whether your airport authorities will require you to sign extensive long-term leases to use their air bridges (also known as 'jet bridges') or other facilities, and whether you intend to operate your own lounge facilities for premium passengers. Again, even the process of securing premises is a long and complex one, and no part comes cheap while your airline is yet to make a penny in revenue.
Your airline should have in-terminal customer service desks to provide passenger services across your network. Photo: Singapore Airlines
Engineering support and maintenance
Depending on how you intend to maintain your fleet of aircraft will have a significant impact on your costs at this stage. Should you decide to carry out all of your maintenance in-house, you will need a hangar, lots of experienced and licensed staff working shifts around the clock, engineering tooling, equipment, and an extensive range of spare parts always in stock.
Often airline startups will outsource engineering support to a third-party specialist organization, often referred to as a Maintenace, Repair, and Overhaul (MRO) operator. Your airline can use their facilities rather than set up your own, albeit for a fee. You might use your chosen MRO for what is termed as 'heavy' maintenance on your fleet (such as more complex checks after a certain amount of flying hours, along with major overhauls). At the same time, your airline employs its own 'line' maintenance engineers to carry out the day-to-day work and overnight routine checks on your fleet.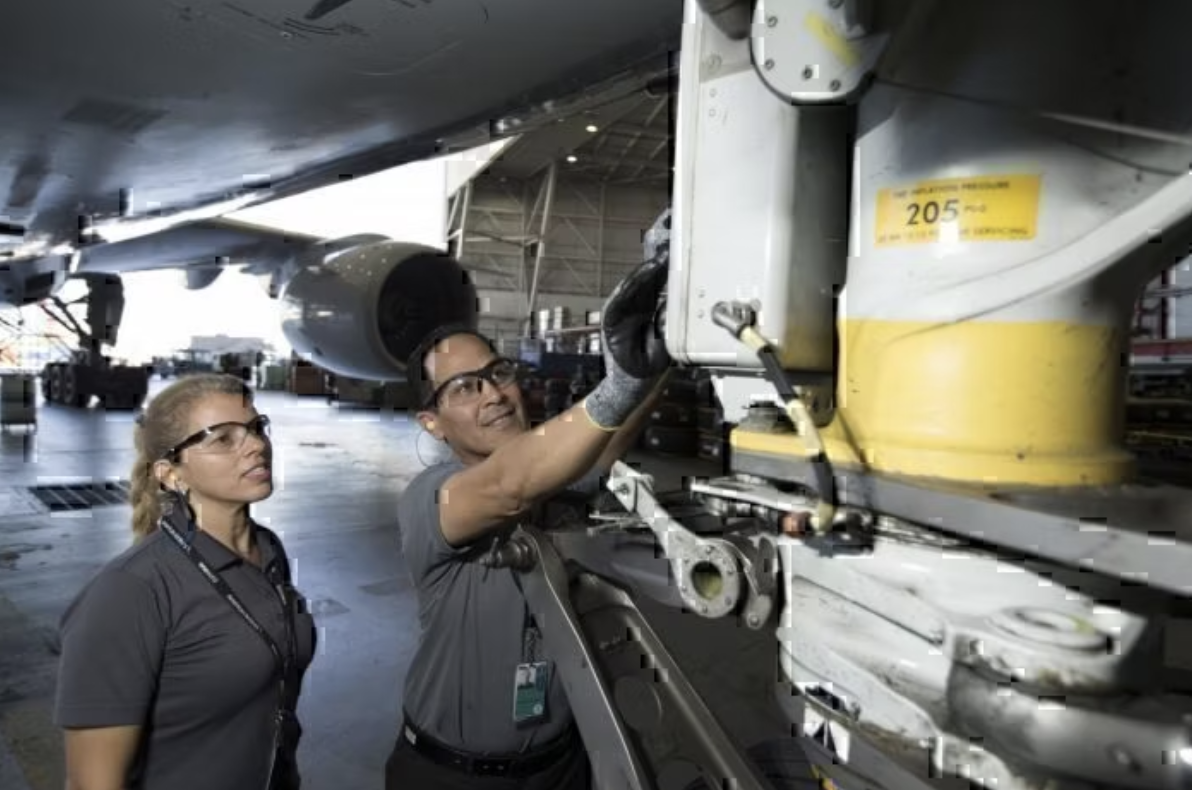 Will your airline maintain its own fleet or use the services of third-party maintenance providers? Photo: American Airlines
Either way, you will have to find the model that works for your airline that keeps the aircraft serviceable. Ensuring planes are in the air earning money rather than on the ground means that your customers are kept both safe and happy at all times. Safety, after all, will always be your number one priority over any other aspect of running your airline. As the well-used aviation saying warns, "if you think safety is expensive, try having an accident."
British Airways maintains its own fleet within its hangar complex located at London Heathrow Airport. Photo: British Airways
The carriage of cargo
It would be best if you gave early consideration to the carriage of cargo. If you are setting up an all-cargo airline, this will presumably will have already been dealt with. However, if you are setting up a passenger airline, will you be carrying freight in the belly holds of your aircraft, and if so, how do you intend to win such business?
Will you set up your own cargo division, will you seek exclusive deals with specific freight forwarders, or will you open your cargo capacity up to the broader worldwide freight market? You should also not forget the express parcels and mail industries in your plans. Appointing a head of cargo early on may well assist in bringing all-important additional revenue to your operation, rather than just flying fresh air around in otherwise empty belly cargo holds, earning your airline nothing.
Lastly, if you are carrying cargo, you will need to address customs arrangements and clearances, special handling needs that your operation might require (such as chilled and ambient produce warehousing), and specialized cargo loading equipment, naming but a few of the necessary items.
Selling your available cargo space on passenger flights can be a lucrative source of additional revenue. Photo: Virgin Atlantic
Acquisition of everything else
Once all of the above are in place, you will need to start equipping your airline. As mentioned at the top of this article, there will be very obvious items that you will need, yet there will also be a seemingly endless array of equipment at every level of your business that you are likely not to have even heard of, let alone considered. It would be impossible to create a complete, ready-to-use shopping list for your airline here, but you will have some ideas that should act as your starting point.
Making an early start of setting up tendering and procurement services for your airline will, along with the recruitment of an experienced aviation purchasing professional, should smooth this path over for you. However, the earlier the process begins of equipping your airline with the thousands of items it will need, the better. It will be imperative to purchase specific items as early as possible in the startup process.
If your airline will be self-handling at the airports to which it flies, you will be needing some of these. Photo: dnata
Lastly, and to address the elephant in the room, next up in our 12-part guide will be a walkthrough tour of the interesting yet also the rather complicated subject of how your airline might acquire some actual aircraft!
Requesting permission to fly
As mentioned above, your airline will be required to satisfy the regulatory body under which it will operate on a range of levels at all times. From oversight of safety procedures to issuing the licenses and permits your airline will require to operate as a revenue business (whether this is carrying passengers, freight, or both), satisfying that regulatory body is fundamental.
The earlier these processes are started, the more likely your airline will keep to its planned launch schedule. The subject of licenses, permits, and regulations will be covered in greater depth later in this series (Part 6 – Regulation and Permits).
Heading forwards and upwards
With all of the above boxes ticked, you should now have the essential structure in place that will form the framework of your airline. Your appointed management team will start recruiting their own team members, and the pieces of your airline will begin to fall into place. With everyone onboard and motivated, momentum should gather pace as your airline heads towards the momentous milestone of its first revenue service.
With the well-planned and well-funded setting up of your airline's infrastructure, it too could make it to launch day. Photo: LEVEL 
Join us again for 'How To Start An Airline: Part 5 – Aircraft Selection and Sourcing', coming very soon to Simple Flying – your #1 choice for commercial aviation news and insight.