VNA announced on December 21 that the national flag carrier has been honoured in Forbes Vietnam's list of 50 leading brands in Vietnam in 2020 by sector.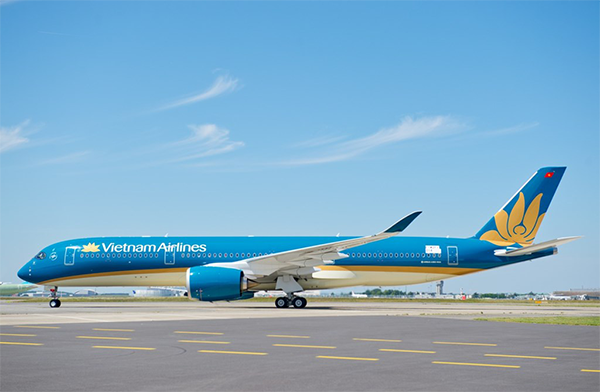 VNA has been named in Forbes Vietnam's list of 50 leading brands in Vietnam in 2020 by sector. (Photo: VNA)

With a value of 114.1 million USD, VNA is ranked 19th in the list and the number 1 brand in the field of aviation transport.
Being named in this list for many consecutive years affirms the increasing position and prestige of the brand of VNA in the domestic market, and reflects the airline's persistent efforts to bring the best quality products and services for customers as well as contribute to the common development of the community.
Forbes Vietnam made the list based on financial statements of companies and used the method that its parent magazine in the US uses to calculate a brand's contribution to business performance.
As a provider of diversified aviation products and services, VNA Group (including Vietnam Airlines, Pacific Airlines and Vasco) currently accounts for the largest market share in Vietnam's domestic market. The national brand of Vietnam Airlines has affirmed its prestige and stature in the regional and international aviation communities.
Overcoming difficulties posed by the COVID-19 pandemic, VNA is still maintaining its production and business activities as well as the strength of its brand name.
Recently, it has continuously received noble titles awarded by organisations as well as domestic and international customers, such as No. 1 in the Top 10 Most Famous Brands in Vietnam in 2020 awarded by the Vietnam Intellectual Property Association.
VNA was also honoured as the "Best Customer Experience Brand in Vietnam" by KPMG, "World's Leading Cultural Airlines" and "World's Leading Airlines for Premium Economy class" by World Travel Awards.
Besides, for the first time, VNA was also in the top 10 most valuable brands in Vietnam in a survey by Campaign Asia-Pacific, an organisation specialising in national brand communication, in cooperation with the market research company Nielsen.
Cre: VietnamPlus
Nguyen Xuan Nghia – COMM