United Airlines has reported its first-quarter 2021 financial results. The airline reported a net loss for the quarter of $1.4 billion. A difficult result, the airline does have some celebrations from the quarter, including in continued cost-cutting as it positions for a recovery. Part of the airline's planning includes getting the airline to profitability even if business and long-haul international does not come back fully.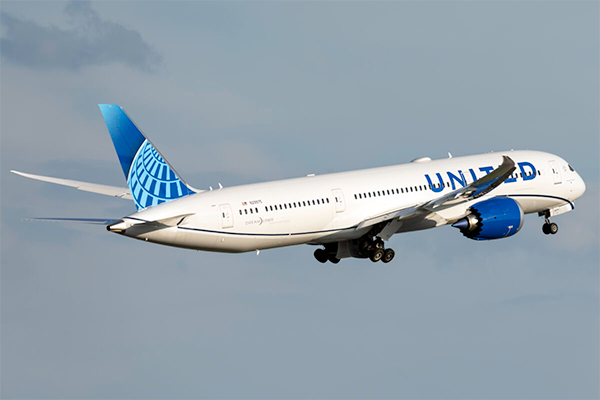 United posted a net loss of $1.4 billion in the first quarter. (Photo: Vincenzo Pace | Simple Flying)
United's first-quarter results
United reported a net loss for the first quarter of $1.357 billion. This was on total operating revenue of over $3.2 billion, which was down 66% compared to the same quarter in 2019. Excluding special charges, United recorded operating expenses down 34% from the same quarter in 2019.
All in all, the airline ended the first quarter with available liquidity of $21 billion. Its cash burn for the first quarter was an average of $9 million per day, which was a $10 million per day improvement versus the fourth quarter.
However, one bright spot in the airline's results was March. United returned to positive core cash flow in March as passengers showed a strong desire to fly again. The carrier is now positioning itself for the future.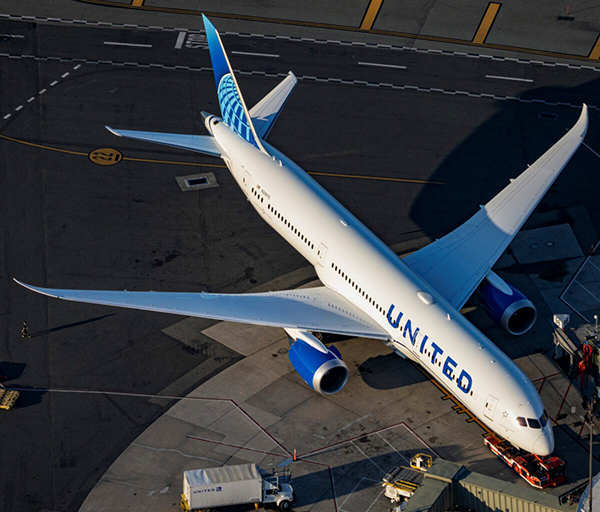 In March, the uptick in travel and bookings led the airline to be cash positive for the first time in about a year. (Photo: Vincenzo Pace | Simple Flying)
CEO Scott Kirby stated the following on the results:"The United team has now spent a year facing down the most disruptive crisis our industry has ever faced and because of their skill and dedication to our customers, we're poised to emerge from this pandemic with a future that is brighter than ever. We've shifted our focus to the next milestone on the horizon and now see a clear path to profitability. We're encouraged by the strong evidence of pent-up demand for air travel and our continued ability to nimbly match it, which is why we're as confident as ever that we'll hit our goal to exceed 2019 adjusted EBITDA margins in 2023, if not sooner."
Other highlights of the quarter including resuming hiring, planning on training 5,000 new pilots with a focus on making sure that cost is not prohibitive for pilots to join the industry, pushing greener operations, and returning to New York's JFK International Airport.
Looking to the long-term future
United is still preparing for an uncertain future. The current financial focus of the airline is to return to positive adjusted earnings before interest, taxes, depreciation, and amortization (EBITDA) margins, even if business and long-haul international demand remain as much as a whopping 70% below 2019 levels.
On Monday, United announced new long-haul routes to Greece, Iceland, and Croatia, which will allow the airline to serve destinations open for vaccinated Americans and hopefully give the carrier a shot at capturing leisure travelers.
United has had the largest long-haul international exposure in the industry and competes heavily for business travelers. As the crisis set in and those sectors of travel were decimated, there were concerns about how United's exposure and positioning would impact the airline. United's team knows that the outlook is still uncertain, but it is not giving up hope. The airline is preparing to return to positive net income, even if business and long-haul international demand only return to about 25% below 2019 levels.
A large part of United's strategy has been to focus on ensuring its customers are satisfied and effectively compete for premium travelers. As part of that planning, the airline is pushing for a continuation of the Polaris retrofit program, starting retrofits on narrowbody aircraft, modernizing gates, upgrading and expanding lounges in Newark and Denver, and rolling out more digital tools.
United's capacity will be down roughly 45% in the second quarter. (Photo: Vincenzo Pace | Simple Flying)
The short-term future
In the short term, United's second quarter of 2021 will hopefully see an improvement from the first quarter. Based on current trends, the airline expects its second-quarter total revenue per available seat mile (TRASM) to be down approximately 20% versus the second quarter of 2019.
The airline's capacity for the quarter will be down 45% versus the same quarter in 2019. In May, United will fly roughly 52% of its full schedule that it flew in 2019. This includes plans for new and returning international and domestic flying that will start before the end of the second quarter in June.
In the first quarter, United announced 41 new domestic routes and two new international routes. The airline also launched six domestic routes and four international routes, with 13 more international routes planned to launch in 2021. A key announcement from the first quarter was United's intention to fly nonstop between Boston and London once travel between the US and UK returns, which could happen this summer.
Cre: Simple Flying
Nguyen Xuan Nghia – COMM