Phu Cat international airport coordinated with Centre Disease Control of Binh Dinh province and Preventive Health Center of Phu Cat district to organize the vaccination against Covid-19 phase 1 for 90 airport's employees who directly contact with passengers, luggage and cargo from May 4 to May 7, 2021.
In order for a safety vaccination, the airport implemented periodic health checkups and pre-screening medical examinations to define who meeting all the injection requirements for this phase 1 of vaccination against Covid-19. In accordance with regulations of Ministry of Health, the Preventive Health Center of Phu Cat district strictly arranged sufficient facilities for the vaccinated area, post-vaccinated observation and first-aid places.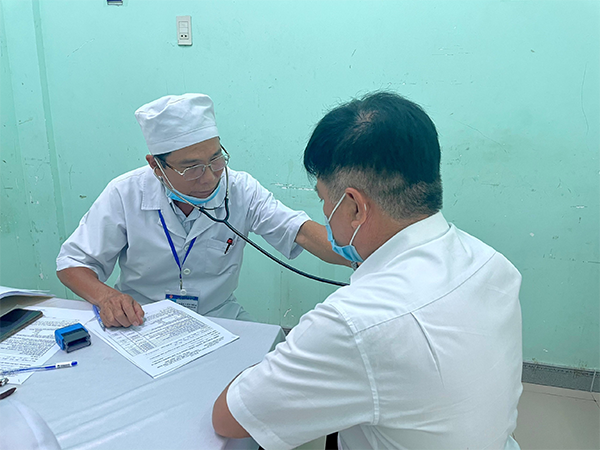 Doctor from the Preventive Health Center of Phu Cat district took a pre-screening health examination and gave advices before jabs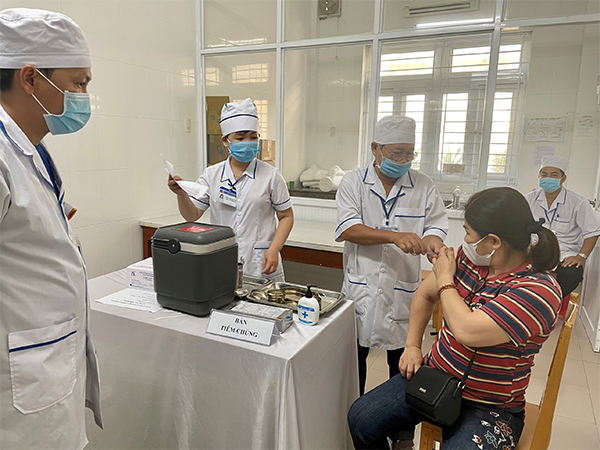 Phu Cat international airport's employee was injected vaccine
Those vaccinated employees were well observed at the Preventive center from 30 to 60 minutes, took body temperature and checked the survival index twice to ensure that there were not any shocks or health impacts after vaccination.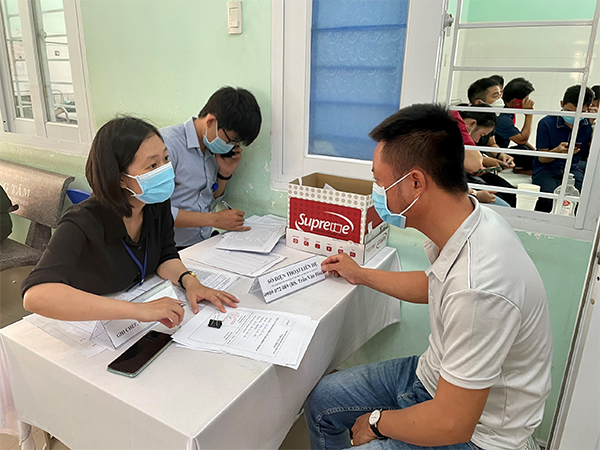 Post-vaccinated observation desk at Preventive Center of Phu Cat District
Phu Cat international airport will continuously implement the vaccination for the rest of 216 employees in the Quarter 3 of 2021 and facilitate variety anti-epidemic measures to ensure the effective and safe flights for all passengers and airport's employees.
Phu Cat International Airport