The supersonic jet cut transatlantic journey times by more than half.
Concorde was an iconic airliner that inspired the world during its 27-year commercial career. The jet was known for many things, but its speed was one of the most important factors in differentiating it from subsonic aircraft. New York-London was one of its primary routes, but how quickly did it connect the cities?
Concorde's fastest transatlantic crossing
The record for the fastest-ever commercial transatlantic crossing is, of course, currently the domain of Concorde. Back in 1996, the aircraft set this record during a British Airways flight. On February 7th that year, BA flew Concorde from New York JFK to London Heathrow in an impressive two hours, 52 minutes, and 59 seconds. Simple Flying covered this feat in greater detail last year.
While subsonic jetliners have never come close to such a speedy flight, BA did set the record for the fastest non-supersonic Atlantic crossing thanks to Storm Ciara in 2020. With strong tailwinds, a Boeing 747 flown by the UK flag carrier landed at London Heathrow just four hours and 56 minutes after leaving New York JFK.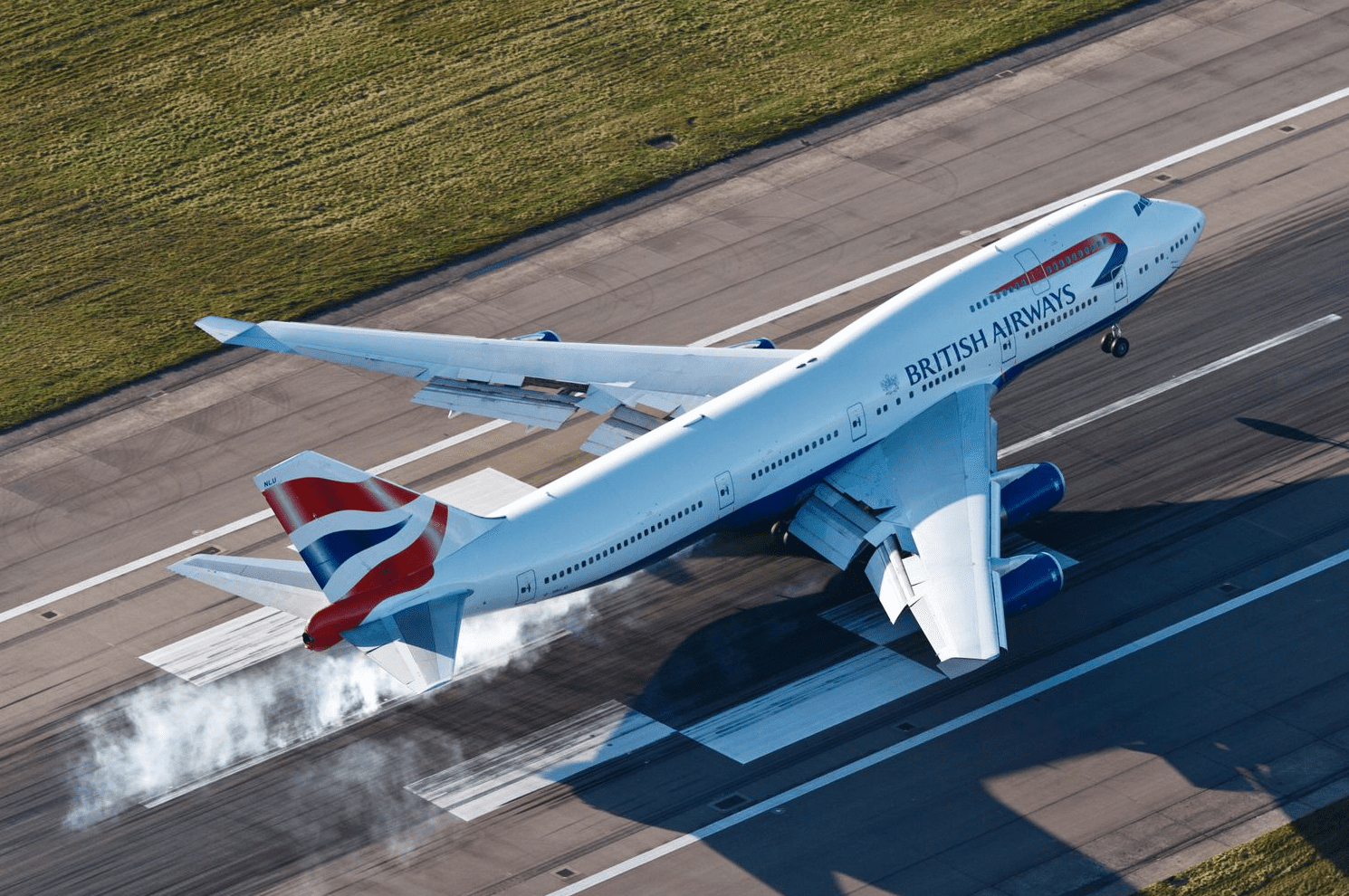 A BA 747 flew the fastest subsonic commercial transatlantic crossing back in 2020. Photo: Getty Images
Of course, not every transatlantic Concorde flight could be as fast as the record-breaking crossing set in 1996. Nonetheless, the aircraft still offered an immense time saving compared to its subsonic competitors. Indeed, History Hit notes that three-and-a-half hours would typically be scheduled for a crossing, knocking four-and-a-half off the times offered on non-supersonic flights.
Meanwhile, Departed Flights notes that, in 1980, British Airways' York-London flights were timed to take three hours and 45 minutes. Such was the aircraft's speed that, as Ultimate Classic Rock remembers, Phil Collins was able to perform at Live Aid shows in 1985 in both London and Philadelphia on the same day!
How did Concorde travel so fast?
Concorde had its meticulous design to thank for the fact that it could cruise as fast as twice the speed of sound. It was streamlined from its body to wings and extending nose, and it was designed to reduce drag. Because Concorde could cruise at 60,000ft, the forces of nature worked with it. The higher it flew, the thinner the air was that it encountered. This consequently led to less drag and fuel burn.
Concorde ceased flying commercially in 2003. Photo: Getty Images
On top of this, Concorde had potent engines. Unlike traditional jet engines, the turbofans on Concorde were also fitted with afterburners. Such technology is sometimes seen on military jets. These afterburners are specifically designed to improve thrust and could give Concorde 50% more compared to not using them.
Why did Concorde need to go so fast?
Creating a supersonic jet was not in the interest of making it into the history books. Instead, Concorde's speed was considered to be integral to advancing the aviation industry at the time. The jet was catering to time-conscious passengers who had money to spend on traveling in speed and style.
Therefore, Concorde needed to go fast to match the needs of its travelers, and it did so successfully for a while. Its career eventually came to an end in 2003, when Air France and British Airways retired their supersonic aircraft. The crash of Air France flight 5490, the post-9/11 industry downturn, and rising maintenance costs were all factors in the end of the Mach 2 era.