Carriers hit by twofold rise in cost of jet fuel over past year
A sharp rise in the price of fuel is threatening the airline industry's slow recovery from the coronavirus crisis. Oil prices climbed to their highest levels in seven years this week, triggering new concerns over carriers' costs as patchy passenger demand persists after 18 months of travel restrictions. The price of jet fuel has doubled to almost $750 per metric tonne over the past year, according to data from the International Air Transport Association and Platts.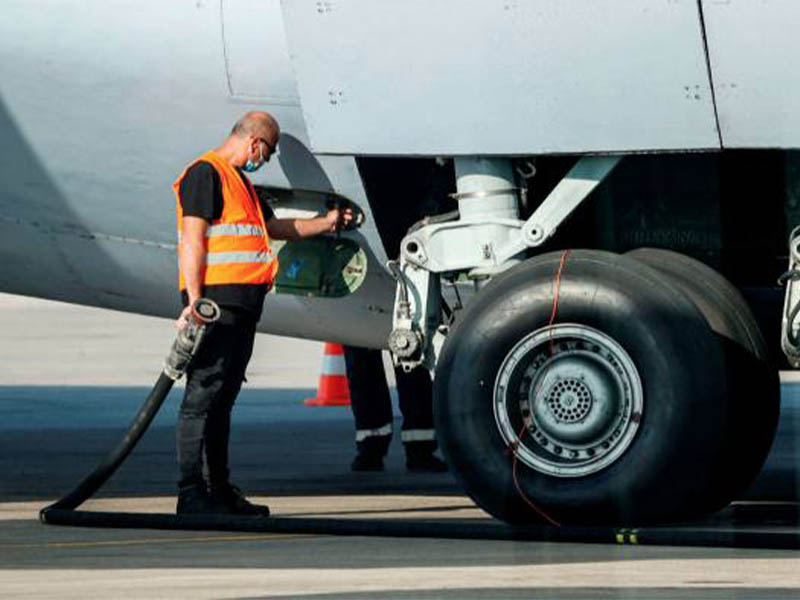 Delta Air Lines last week singled out fuel costs as it forecast a swing back to a loss in the final three months of the year, after only its second profitable quarter since the crisis began. "Fuel prices continue to rise, which will pressure our ability to remain profitable," the airline's chief executive Ed Bastian said in a results call.
Airlines would typically try to pass rising costs on to passengers by raising ticket prices but the industry is still operating in a highly uncertain environment, with passenger numbers well below normal levels and some carriers trying to stimulate the market through low fares. To make the situation worse, many airlines gave up on hedging their future fuel requirements when chaos ripped through the oil market last year, leaving them more exposed than usual to the subsequent sharp rise in crude prices.
Ryanair took a €300m hit in its 2020 financial year following the collapse in the price of oil after it employed a high level of hedging over the period. "Most airlines suffered huge losses from fuel hedges last year as demand imploded in the face of the Covid pandemic and they were left holding contracts for delivery at prices well above spot," said Mark Simpson, an aviation analyst at Goodbody.
"As such, most airlines shrunk or closed their hedge books, leaving them naked in the face of the recent rapid rise in fuel costs," he said. One of the remaining airlines to still hedge a significant portion of its fuel is easyJet, which has locked in prices of $500 per metric tonne for 55 per cent of its expected fuel requirements for 2022.
"We are in a good place when you compare us to others," easyJet chief Johan Lundgren said last week. Still, the boss of one European airline said he stood by the decision to give up hedging, saying that for every spike in the oil price that hedging protected from, there was often a subsequent fall that left carriers out of pocket. Data from aviation analysts at HSBC show airlines have been able to absorb huge extended swings in the oil price from decade to decade, but that it has led to volatile operating margins.
Source: http://spirit.vietnamairlines.com/