The Civil Aviation Administration of Vietnam has proposed shortening the closure time at Hanoi's Noi Bai International Airport for runway repair due to an increase in flight delays.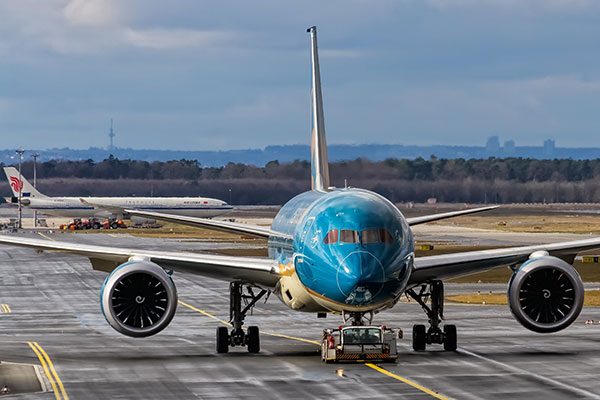 Aircraft being towed at Noi Bai airport. (Photo: wikipedia).
In a proposal sent to the Ministry of Transport, the administration suggested opening half an hour earlier, only closing from 0:30 a.m. to 6:00 a.m.
The ministry had ordered the airport close from 0:30 a.m. to 6:30 a.m. from last September to January 31 next year to serve the upgrade of runways at the country's second largest airport.
However, CAAV said since Vietnam contained the second coronavirus wave, local carriers had reopened most domestic routes by early September with increased flight frequency. Currently, the airport can only handle a maximum 25 flights per hour, resulting in increased delays, especially in peak hours.
Meanwhile, construction work on the runway remains on schedule, it confirmed.
Noi Bai, Vietnam's second busiest airport after Tan Son Nhat in Ho Chi Minh City, has a capacity of 25 million passengers per year with two terminals and two runways. A total 29.2 million passengers passed through the airport last year, up 13 percent from a year ago.
Both Noi Bai and Tan Son Nhat had shut down one runway each starting last July for upgrade. The project is set to complete by next January to serve growing travel demand for 2021 Lunar New Year.
Cre: Nguyen Quy – VnExpress International
Nguyen Xuan Nghia – COMM