The airline will recruit 2,000 pilots this year, double its previous maximum.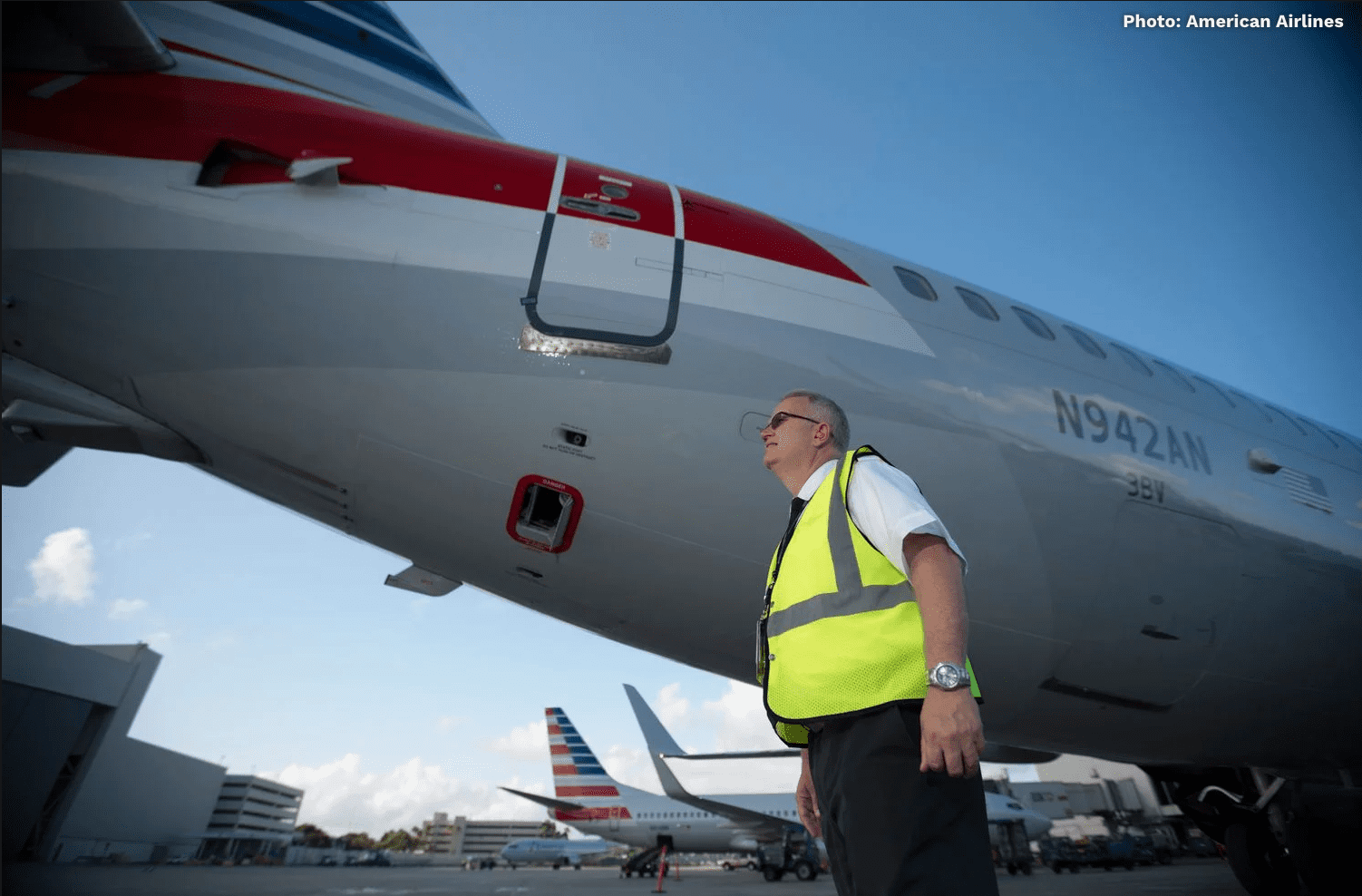 As millions take to the skies each day, airlines forecast a highly profitable summer, but can they manage the human resources? Never before have US-based airlines been more desperate for pilots. Running a reliable operation this summer will be critical to their continued recovery. Let's hope so, with fewer pilots, supply will be limited, and ticket prices will continue to climb with demand.
American Airlines ramps up recruitment
In light of strong demand, Dallas/Fort Worth-based American Airlines is aiming to employ a total of 2,000 pilots by the end of 2022. This is the highest number of pilots ever recruited in one year by the airline, the previous high being only 50% of that, at 1,000 in a year. Speaking on the airline's recent earnings call, Derek Kerr, American Airlines' Chief Financial Officer said,
"On the pilot training pipeline, as Robert said, we've hired 600 pilots for the mainline. So it really is about ensuring we have the pilots. It's about trying to hire 2,000 pilots this year versus the most we've ever hired in the past is 1,000."
This signal of progress comes as March marks the airline's first monthly net profit since July 2021. In the initial wake of the pandemic, American Airlines lost roughly 1,000 pilots to early retirements through various buyout packages. Those buyouts were aimed at reducing payroll costs while airlines hemorrhaged cash.
Currently, the attrition rate for pilots is much greater than the hiring rate. This is largely due to a backlog of trainees caused by mainline carriers hiring from regional carriers. It is vital for the airline to train pilots as efficiently as possible. To achieve this, the airline has addressed the need for simulators and trainers. American Airlines aims to have all aircraft flying by the end of the year.
Although a profit is a good sign, it's not a sure sign. There is still a long way to go until full recovery with the majority of analysts agreeing that this will take place in 2025. The airline is making constant adjustments to its schedules, network, and workforce as COVID-19 continues to shape the direction of the airline industry. Airlines that have made it this far through the pandemic have been forced to strike a perfect balance between ensuring aircraft are as full as possible whilst reducing the number of flights themselves. With a constantly evolving environment, overbooking, cancellations, and changes have been frequent.
Ensuring the world's largest airline fleet has sufficient crew is no easy task. Photo: American Airlines
American Airlines also has about 1,000 pilots out on leave who were furloughed during the COVID-19 pandemic and are being trained to get back into the air. As of 2019, the average American Airlines pilot made $238,000 in salary and benefits, according to the MIT Airline Data Project.