I am currently an instructor at Viet Flight Training, and I've been teaching at VFT for the past 3 and a half years.
I started my instructing career with Singapore Flying College, a flight training school for Singapore Airlines. After almost two years, I then joined a college, teaching aviation-related subjects to diploma students. Shortly after that I trained for ST Aerospace Academy, instructing ATPL subjects to Qatar Airways Multi-crew Pilot Licence (MPL) students as well as Crew Resource Management for Tiger Airways MPL students.
Teaching was never in my mind when I started my flight training 12 years ago. Like any aspiring pilots, the plan was to complete the flight training and join an airline as a pilot to fulfil a childhood dream. However, I quickly learned that aviation regulations and policies changes quickly, and one of them was about conversion of foreign licence to a Singapore licence, which at the time I completed my training, the Civil Aviation Authority of Singapore required foreign licence holders to have obtained at least 700 hours of flying experience before they will entertain any request to covert a foreign licence to a Singapore licence.
There were no doubts about the disappointment in me after learning about this new policy. However, I was determined not let my flight training go to waste. So soon after I earned my flying licence, I learned that Singapore Flying College (SFC) was recruiting for Ground Instructors for their new European Aviation Safety Agency (EASA) based ATPL Syllabus. And since I was trained with EASA methodology, I was recruited and became an instructor at SFC and soon began teaching ATPL subjects to Singapore Airlines Group cadet pilots. As time passes by, I realized I enjoyed standing in front of the classroom imparting knowledge, which is surprising given my introverted nature. And even after a while when CAAS relaxed the ruling regarding foreign licence conversion, I decided to pursue a career as an instructor.
Albert Tiong – Chief Theoretical Knowledge Instructor of Viet Flight Training.
My style of teaching is a little different compared to a typical teacher of just imparting knowledge. I fully agree with the latest EASA policy on training pilots to be COMPETENT, rather than to comply. The traditional method of training pilots is to have the students meet a certain standard. In ground school, it means students must achieve a minimum pass mark of 75% for each subject. The problem with that is most students will prioritize achieving test scores over learning, so even after they have passed the subject, they have very little understanding of the knowledge, let alone the ability to apply the knowledge when it matters, especially during abnormal situations and emergencies.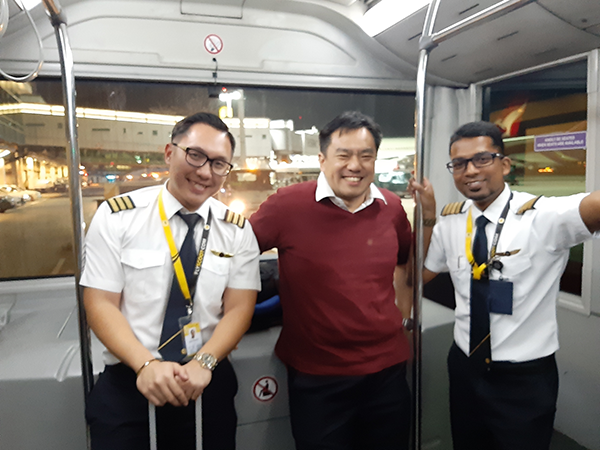 So what is competency? To put it simply, competency comes from the word "competent", which means "having the necessary ability, skills and knowledge to do something successfully". The International Civil Aviation Organisation (ICAO), The International Air Transport Association (IATA) and The International Federation of Airline Pilots Association (IFALPA) together developed an "aviation" definition of Competency which is defined as: "A combination of knowledge, skills and attitudes (KSA) required to perform a task to the prescribed standard".
So what led me to pursue a competency-based teaching style? Attitude is one of the three components required to demonstrate a pilot's competency. The issue with aviation training is that most training resources and all formal examinations have been aimed at ensuring people have the appropriate knowledge and skills, rather than the right attitudes. Therefore in addition to teaching students with the knowledge, I also saw the need to cultivate the right attitudes in them, especially in the early stages of their training such that they are better prepared to meet the expectations of the industry.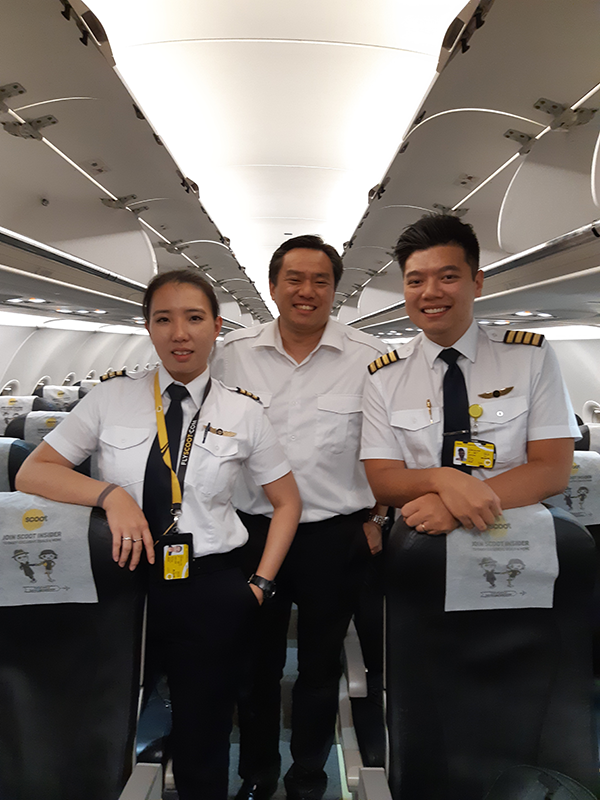 To be competent, a pilot must demonstrate his / her ability to master a number of "core competencies". Core competencies are defined as "A group of behaviours, based on job requirements, which describe how to effectively perform a job and what proficient performance looks like." EASA listed 9 core competencies for pilots as follows:
• Aircraft Flight Path Management – Manual Control
• Aircraft Flight Path Management – Automation
• Application of Procedures
• Application of Knowledge
• Communication
• Leadership and Teamwork
• Workload Management
• Problem-Solving and Decision-Making
• Situational Awareness
Unfortunately, most flight schools and instructors do not train pilots on many of these competencies. I saw the need to develop my students core competencies so that they exceed the expectations of the regulators, their future employers and customers. Hence in the classrooms, in addition to imparting ATPL knowledge, I also factor in activities to develop my students' core competencies.
Being an instructor is an extremely rewarding feeling, especially when I see my students now achieving their dreams which I once had. Whenever I had the opportunity to be one of their passengers, I feel an immense sense of pride inside me, knowing that I have played a small part in their journey.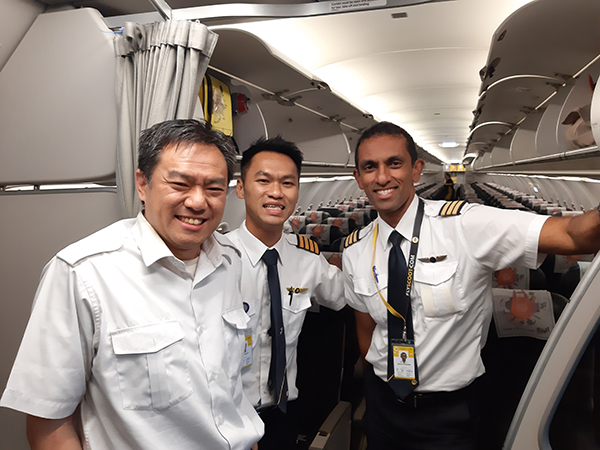 Teaching students may be what I'm doing now, but my next mission is to train teachers. I am looking forward to welcoming my first official batch of trainee teachers soon, so that the aviation industry can gain far greater number of competent professionals.